You are here:
Store Unit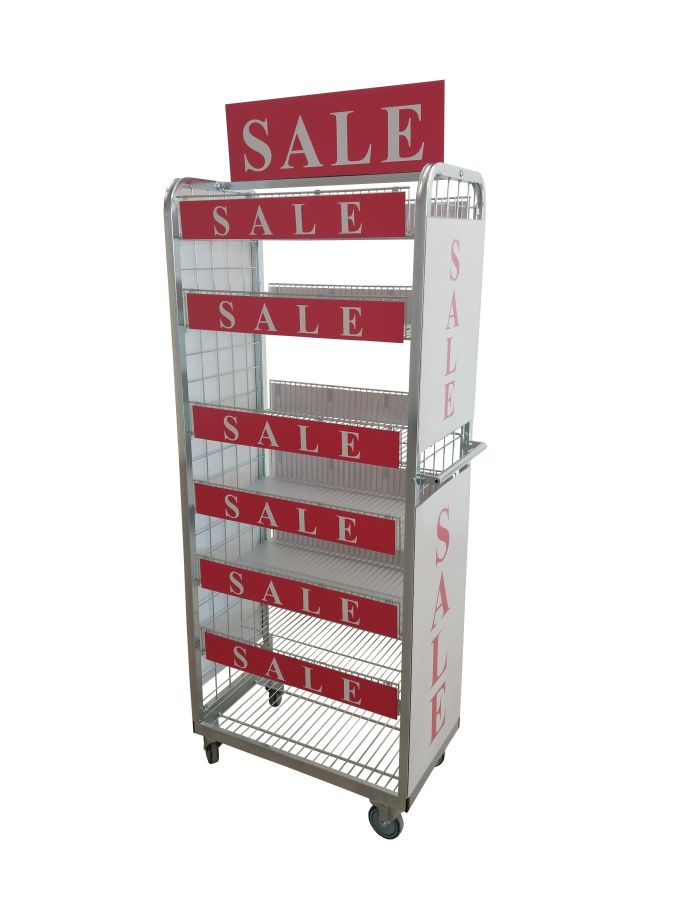 Our Store Unit is a highly flexible, narrow-wheeled unit which enables faster replenishment in stores.
Store Unit – logistics concept outline
Most retailers are facing a similar problem after replenishing the store shelves: what to do with the remaining goods on pallets or on roll cages in small storage rooms. One of the options is to consolidate products on pallets, roll cages or to place them on storage shelves. Another option is to use our flexible wheeled Store Unit – a movable rack - which enables fast store-shelf replenishment. In addition, store units provide excellent visual management of well-organized products due to various shelves and different dividers.
Store Unit – promotional concept outline
Many retailers search for the best way to sell out seasonal goods or stock close to the expiration date. Our Store unit, equipped with promotional sale ads, EAN or price tag holders, is an ideal on-wheels solution to crate selling islands, or simply to push the Store Units close to the cash registry as impulsive-items shopping.
Benefits of the Store Unit
Time savings by reducing double handling in the back room
Easy handling on 4 swiveled rubber wheels with brakes
Flexible shelves
Storage space efficiency
Excellent visual management
Promotional sale with flexible arrangements
Made in the EU
Technical Data/Specifications
Design
ergonomic, efficient, improved safety, large volume/sq.m
smart folding handle saves space, flexible shelves
Add-ons available
U shelf, L shelf, flat shelf; inserting foil
price/EAN code tag for U shelf
PVC promo pockets for U shelf, side walls and top bar
flexible clothes rod
Dimensions
400x690x1700mm
Weight without shelves
20 kg
Material
electro-galvanized steel, with clear protective lacquer